Home Karoun Cheese
more than Eighty Years
Karoun dairy products Middle Eastern specialty cheeses, authentic Lebanese cheeses and dairy products handmade in the traditional all natural authentic artisan way from first quality milk according to KAROUN DAIRIES SAL standards.

Karoun dairy products Middle Eastern specialty cheeses are all natural.

No starches, gums, gelatins, emulsifiers, stabilizers or coloring are added to our karoun braided string cheese and artisan all natural Middle Eastern cheeses and dairy products.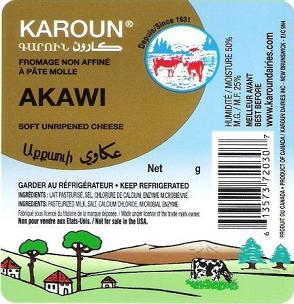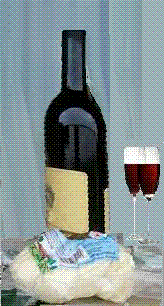 handcrafted with black Caraway seeds
Karoun grilling cheese semi-firm
Karoun white cheese Middle Eastern specialty
semi-firm with spices
Other specialty dairy products Middle Eastern cheeses
Various Traditional Armenian and authentic Lebanese Cheeses Karoun Middle Eastern Specialty Dairy Products
KAROUN dairy has an international history.
From humble beginnings in 1931 in Beirut, Lebanon, it is now a famous brand worldwide.

Karoun all natural artisan authentic Lebanese cheeses Karoun brand handcrafted authentic Middle Eastern specialty cheeses: Karoun Mediterranean Ackawi cheese, Karoun Nabulsi, Karoun braided string cheese, grilling cheese are produced by the old country methods and Baghdassarian family recipes, in different countries worldwide, according to the same strict quality standards which made the reputation of Karoun Dairies dairy products worldwide.

We continue the path drawn by Ohannes Baghdassarian with innovation, commitment, excellence and excitement.
US customers interested in our specialty cheeses please visit KARLACTI, Inc.
Copyright © KAROUN DAIRIES INC. CANADA 2OO9-2015 All Rights Reserved
4AB CONSULTING